A district is a geographical unit containing the right number of groups — right in terms of the committee member's ability to keep in frequent touch with them, to learn their problems, and to find ways to contribute to their growth and well-being.

The A.A. Service Manual; 2004-2005 Edition; p. S28;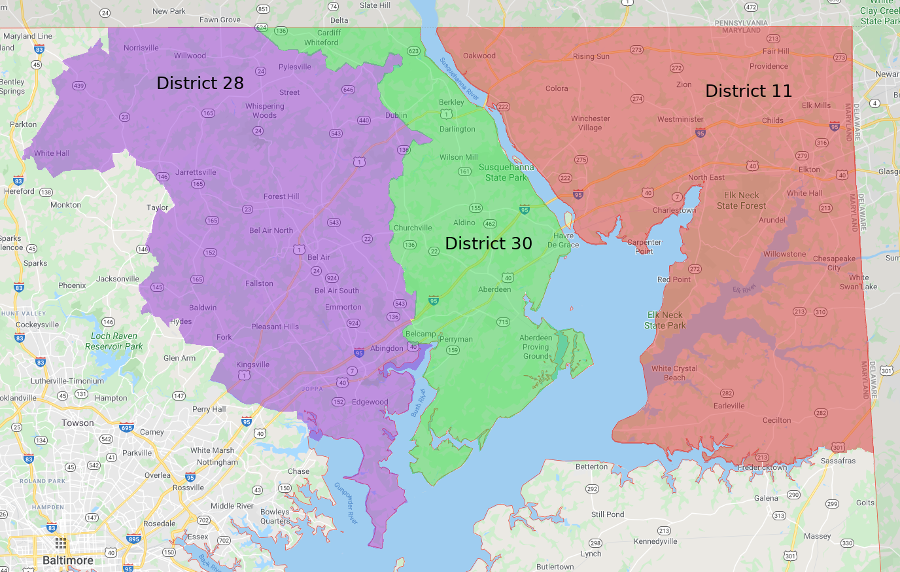 The Northeastern Maryland Intergroup of Alcoholics Anonymous services an area of Maryland that includes District 11, District 28, and District 30.
For more information on how you can serve your home group attend your monthly district meeting.